"#1 Copy Machines San Francisco, CA"
=====================================
Copy Machine Rentals is 1 option:
There is a serious commitment whenever Financing/Leasing a Copier for 36-60 months. I suggest that you look for a better option. Join the long list of happy customers who saved thousands by renting or purchasing refurbished pre-owned copier.
Copy Machine Rentals have the answer to your business requirements. We offer top of the line Digital Copier Systems in both color and black & white. Worry no more about procuring, servicing, and maintaining a copier every 3 years. Whether you make 1,000 copies or 100,000 copies per month, we will provide you with a quality Digital Copier/Printer System for less. And you don't have to be obligated to pay us for the next 3 to 5 years.
What ever your needs are, we can provide you with a Digital Copier System that has network printing and scanning capability all at a single fixed low cost per copy rate. This is guaranteed in our agreement to not increase in the course of your rental period. We have a variety of billing options to suit your business thus, providing flexibility in your accounting.
Our copier rental programs include TONER repair parts, service and supplies. Copier equipment upgrade or downgrading are hassle free! Most importantly, your office is never "locked" into a copier. Returning equipment can be done without any early termination penalties as they would have it with a LEASING CONTRACT. Make the smart decision and call or have us contact you (link above) for your free Quote.
Call Now (415) 423-0663


=====================================
Get Several Local Dealers,
To Bid Best Price
FAST – EASY – FREE

"1min 

Fill in Below

"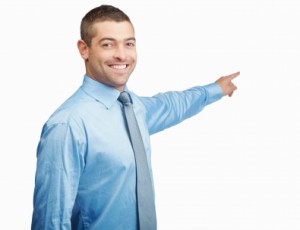 =====================================
Option 2: Used Copiers Sale & Lease
Buy one of our Pre – Owned Copiers and SAVE up to 80% Off the Retail Price Tag. Or, you can get a No Hassle Reliable low Monthly Lease Payment. Get it all and have us service the equipment with our any time Live over the phone support and our 4 hour on location response TIME* (*all apply to normal business hours Monday-Friday).  We have the largest invetory in San Francisco and Offer the best deals on Copy Machines.
"Best Photocopiers for Sale"
We Represent Many Manufactured Copier Brand List Below:
Canon Copy Machine Rentals| Color Copy Machine Lease | Kyocera Copy Machine Sales| Ricoh Copy Machine for Sale | Toshiba Copy Machine Used | Xerox Copy Machines for Sale | Sharp Copy Machine Leasing | Lanier Copy Machines Rentals| Konica Minolta Copy Machines | Savin Copy Machine Sales | Panasonic Copy Machines Rentals| Gestetner Copy Machine Lease | CopyStar Copy Machine Cheap | Pitney Bowes Copy Machines for Lease | Nec Copy Machines for sale | Oce Copy Machines for rent| Imagistic Copy Machine  | Lexmark Printer Copy Machine Sales | Hp LaserJet Printer Rentals | Samsung Copy Machine Sales | Buyers Guide Copy Machine Rentals | Pricing for Copier Buyer Zone| Bizhub Copy Machine for Sale Rentals | Kip Printer Plotter Rentals
San Francisco, CA 94111
(415) 423-0663
Copier Sales Service Area we Cover:
San Francisco CA, Oakland CA, Sausalito CA, Daly City CA, Emeryville CA, Brisbane CA, Berkeley CA, Alameda CA, Belvedere Tiburon CA, Albany CA, Strawberry CA, South San Francisco CA, Piedmont CA, Richmond CA, El Cerrito CA, Mill Valley CA, Canyon CA, Corte Madera CA, San Bruno CA, San Quentin CA, Larkspur CA, Pacifica CA, San Pablo CA, Millbrae CA, Greenbrae CA, Orinda CA, El Sobrante CA, Kentfield CA, San Rafael CA, San Leandro CA, Burlingame CA, Ross CA, Pinole CA, Moraga CA, Stinson Beach CA, San Anselmo CA, San Mateo CA, San Lorenzo CA, Hercules CA, Fairfax CA, Lafayette CA, Rodeo CA, Bolinas CA, Montara CA, Castro Valley CA, Hayward CA, Walnut Creek CA, Moss Beach CA, Woodacre CA, Redwood City CA, Belmont CA, Novato CA, El Granada CA, Crockett CA, Port Costa CA, San Geronimo CA, Alamo CA, Pleasant Hill CA, Martinez CA, San Carlos CA, Mountain View CA, Forest Knolls CA, Half Moon Bay CA, Lagunitas CA, Danville CA, Vallejo CA, Nicasio CA, Concord CA, Benicia CA, Union City CA, Diablo CA, Fremont CA, San Ramon CA, Atherton CA, Menlo Park CA, Dublin CA, Newark CA, American Canyon CA, Olema CA, Palo Alto CA, Clayton CA, Stanford CA, Pleasanton CA, Point Reyes Station CA, Portola Valley CA, Pittsburg CA, Sunol CA, Los Altos CA, Inverness CA, Sunnyvale CA, Alviso CA, San Jose CA, Santa Clara CA, Milpitas CA, Marshall CA, 94002, 94003, 94005, 94010, 94011, 94012, 94013, 94014, 94015, 94016, 94017, 94018, 94019, 94022, 94023, 94025, 94026, 94027, 94028, 94029, 94030, 94031, 94035, 94037, 94038, 94039, 94040, 94041, 94042, 94043, 94044, 94045, 94059, 94061, 94062, 94063, 94064, 94065, 94066, 94067, 94070, 94071, 94080, 94083, 94085, 94086, 94088, 94089, 94090, 94096, 94098, 94099, 94101, 94102, 94103, 94104, 94105, 94106, 94107, 94108, 94109, 94110, 94111, 94112, 94114, 94115, 94116, 94117, 94118, 94119, 94120, 94121, 94122, 94123, 94124, 94125, 94126, 94127, 94128, 94129, 94130, 94131, 94132, 94133, 94134, 94135, 94136, 94137, 94138, 94139, 94140, 94141, 94142, 94143, 94144, 94145, 94146, 94147, 94150, 94151, 94152, 94153, 94154, 94155, 94156, 94157, 94158, 94159, 94160, 94161, 94162, 94163, 94164, 94165, 94166, 94167, 94168, 94169, 94170, 94171, 94172, 94175, 94177, 94188, 94199, 94301, 94302, 94303, 94304, 94305, 94306, 94307, 94308, 94309, 94310, 94401, 94402, 94403, 94404, 94405, 94406, 94407,
,